Quality is
passion & pride
Endurance Adler has constantly embraced innovation to provide a superior level of excellence.
WELCOME TO ENDURANCE ADLER
European clutch/transmission OEM supplier leader for the automotive market since 1958.
Since more than 60 years, with an innovative approach, Endurance Adler provides complete system solutions, creating new Worldwide Patents every year.
Endurance Adler tailors every product to customers specific requirements: from R&D to production, from engineering to prototyping, Adler offers a quick reaction to all production phases.
Endurance Adler acquires Grimeca
---
Turin, May 22nd 2020
The Endurance Group is pleased to announce that its newly acquired Endurance Adler S.p.A. has acquired Grimeca S.r.l..
Endurance Overseas acquires Adler
---
Turin, April 15th 2020
We inform you that Endurance Overseas S.r.l. has acquired controlling equity stake of 99%, in Adler S.p.A..
TAILORED PROGRAM
Endurance Adler offers a tailored approach to all customer requests, with maximum effort and high-efficiency processes in the entire development and validation phases.
We design
Optimized design of complete functional systems tailored to customers specific requirements.
We develop
R&D, Design and Prototyping of all products is done in house, allowing our products to be truly Made in Italy.
We produce
Endurance Adler main manufacturing facilities are located in Rovereto, Italy. Thanks to partners in India, China and the Far East, Adler can offer costs advantages on parts or complete systems.
We test
Endurance Adler's testing divisions provide the most specialized tests and fine-tuning services in the market.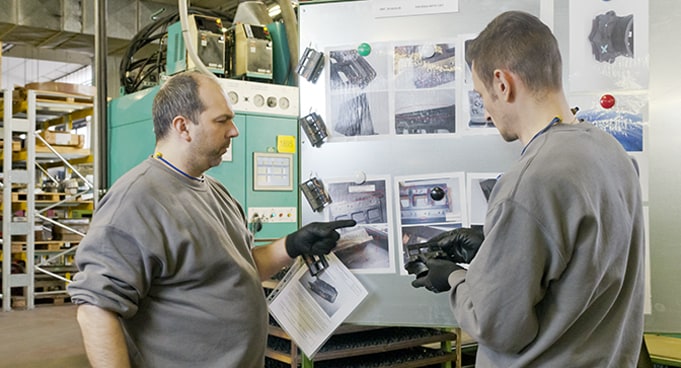 OUR MILESTONES
Adler S.p.A. is established in Rovereto – production of friction plates and motorcycle clutches.
Intake manifolds and reed valves are introduced as new products also for automotive, agricultural, industrial and 2W applications.
Production of continuous variable transmissions (CVT) begins and new building is constructed.
APTC is the first assist and slipper clutch on the market worldwide: first application Ducati Monster.
Adler enters a new business sector through the acquisition of Me.Crev. S.r.l. to produce gears and gearboxes.
APTC+ presentation at EICMA Show in Milan.
Adler becomes the worldwide distributor of the LeoVince exhaust systems.
APTC EVO presentation at EICMA Show in Milan.
Acquisition of the company By Endurance Group, with a creation of the new company Endurance Adler SPA.
Adler enters a new business sector through the acquisition of the know-how and brand Grimeca to produce Brake Systems for 2W sector.
OUR MAIN CUSTOMERS
ACS
|
Angelantoni
|
Aprilia
|
Artic Cat
|
Atlas Copco
|
BMW
|
Betamotor
|
Brough Superior
|
Ducati
|
Ducati Corse
|
Emak
|
Ferrari
|
GasGas
|
Harley-Davidson
|
Horex
|
Iame
|
Indian
|
Jawa
|
KTM
|
Lamborghini
|
Loncin
|
Makita
|
Midual
|
Moto Morini
|
Norton
|
OMR Automotive
|
Piaggio
|
Polaris
|
Rotax
|
Sherco
|
TVS
|
Tacita
|
Torrot